Subaru of Baton Rouge strives to be a part of our community and this page will keep everyone up to date with past and future events that we plan to hold at the dealership as well as events that we sponsor! We love being an active member of the community and spreading the Subaru love!
If you would like us to be a part of your events please email Caitlin O'Banion at cobanion@subarubr.com
UPCOMING EVENTS
Get ready for Spooktacular time at BREC's Pumpkin Paddle Parade!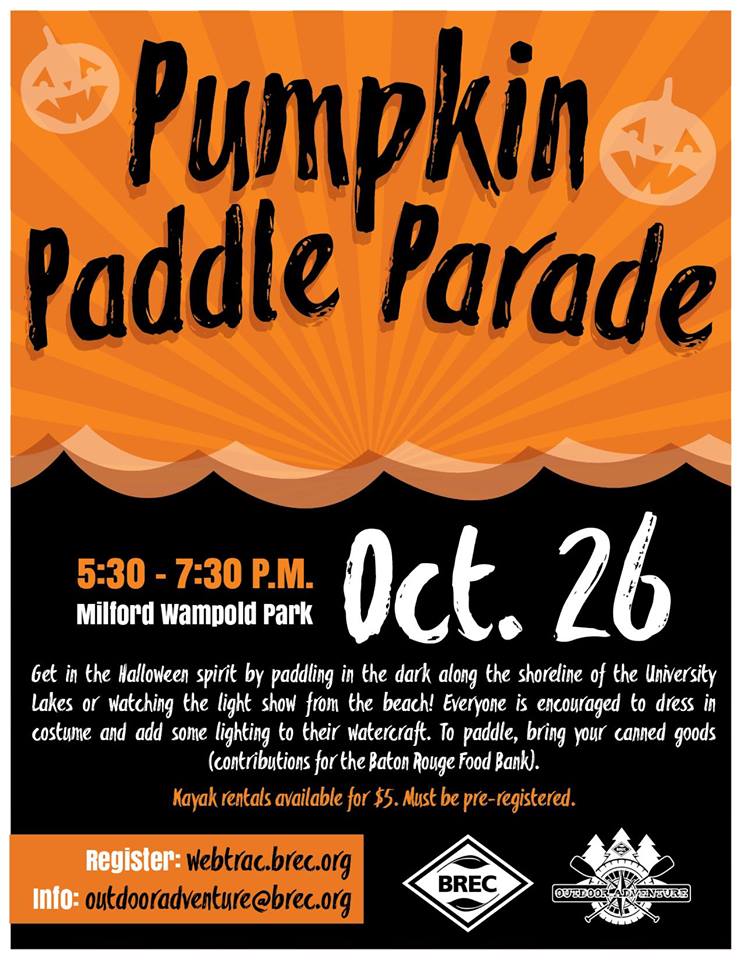 Do the Roux!  
1.2 Mile Swim in False River. 56 Mile bike over the James Audubon Mississippi River Bridge to West Feliciana Parish and back. 13.1 mile run. Rajun Roux is a 1200M swim, 30 mi bike, and 8.6mi run.