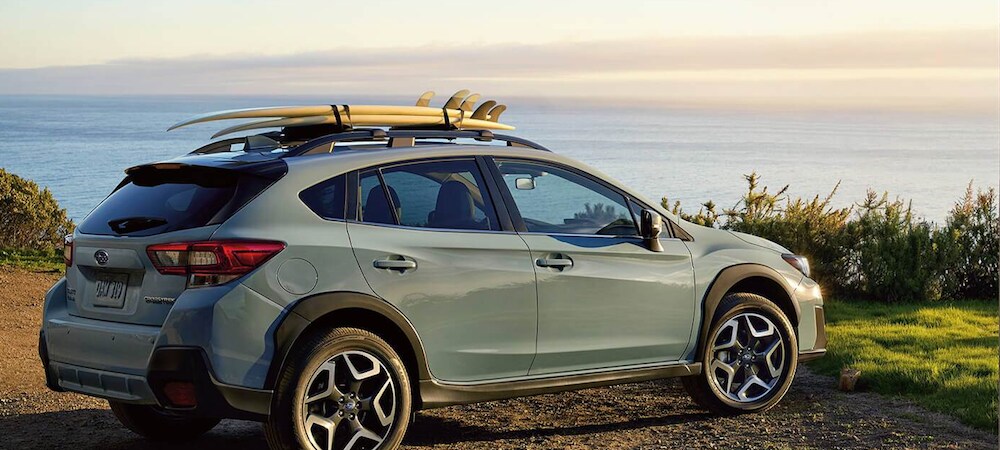 At Subaru, we're continually looking for ways to improve our cars. Not only in safety, but also in look and functionality. The 2020 Subaru Crosstrek is no different! Find out what exactly comes with our newest Crosstrek. You may be pleasantly surprised. Trade in or even sell us your current vehicle to upgrade. Get your own 2020 Crosstrek in Baton Rouge from the best Subaru dealership near you—Subaru of Baton Rouge.
What A 2020 Crosstrek Offers You
As we said before, we're always looking to improve! The new Crosstrek at a Subaru Dealer near you comes with new great features such as:
Automatic Door Locks

Backseat Reminders

Automatic Climate Control

Updated Taillights

Subaru Intelligent Drive (SI-DRIVE) Powertrain Performance Management System On Certain Vehicles

Numerous New Safety Features
But that's only the beginning. There's much more available, and each trim has more to offer than the last. The Crosstrek comes in three trims at Subaru of Baton Rouge:
Each of these trims has the option of six different interiors. These include black or gray leather, black or gray cloth, and black or gray cloth with orange stitching. The leather options automatically come with orange stitching.
Get your Crosstrek in Baton Rouge today in one of our eight colors—including Pure Red, Sunshine Orange, and Cool-Gray Khaki!
Safety When You Really Need It
Have you heard of Subaru EyeSight yet? This driver-assist technology aids drivers by monitoring traffic movement, optimizes cruise control, and Lane Keep Assist. We've found that with the help of EyeSight, rear-end crashes are less likely to occur.
When an emergency arises and a crash is imminent, we're here for you. With the Pre-Collision Braking feature, your car can apply full braking force to reduce—or even avoid—frontal impact. This detection system also automatically unlocks all doors in the event of an accident. To top things off, all 2020 Crosstrek models in Baton Rouge are equipped with EyeSight. Altogether, we can make our city safer for everyone.
Do you have questions about what else is in a 2020 Subaru Crosstrek? Give us a call and check in to find out more. We're happy to help you find the car you need for the price you deserve.
Get Your Own Crosstrek in Baton Rouge!
So are you ready to take a ride in a car that is built to last? It's time to upgrade and get your own 2020 Crosstrek only at Subaru of Baton Rouge! Check in on our current stock or ask us a question by giving us a call at 877-843-2180 or send us a message. We want to help you get the car you deserve for the price you need. Get your own 2020 Crosstrek at a Subaru Dealer near you before stock runs out!