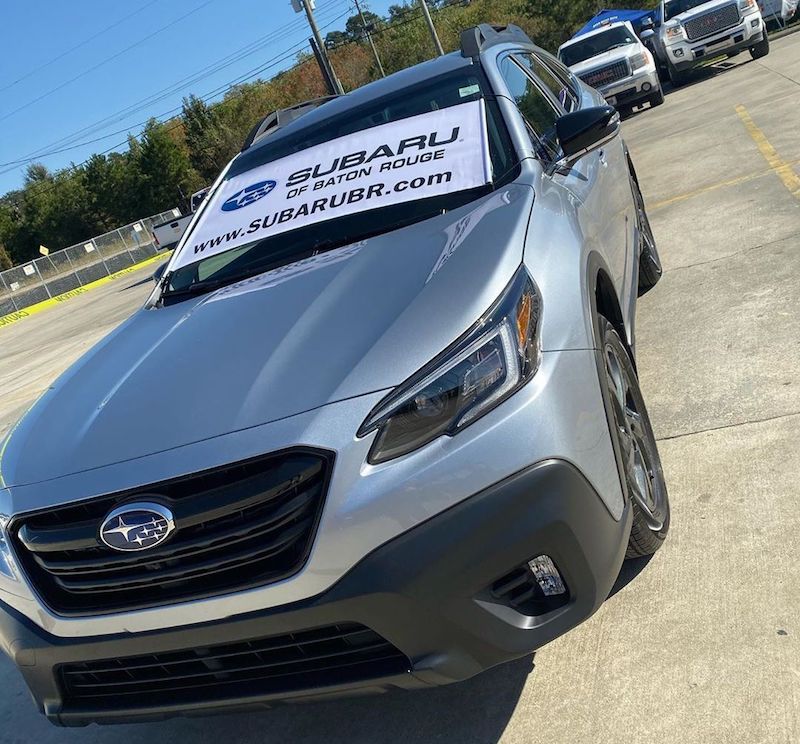 You can tell a lot about a person from what they carry in their car. But what are some things you should keep in your car to make things easier if problems arise? Protect yourself before accidents happen with help from Subaru of Baton Rouge. Also, be sure to look into our Subaru deals in Baton Rouge before you miss out!
A Few Key Items To Keep Around
Mishaps can happen at any time and at the drop of a hat. So you need to be ready when they do!
For example—

jumper cables

. Nearly every adult can attest to an experience with a dead car battery. So, in case you leave the lights on, these cables can get you to the nearest auto shop.

Don't forget about a

spare tire

! Having a spare can help you in the event of a flat, so you don't have to wait around for AAA.

Additionally, make sure to keep your

owner's manual

within reach. If something small is happening to your vehicle, the manual might have the answers you need.
These are the most essential items to keep in your car, but there are many others to keep in mind! Keep up with our blog to find out more things you should keep in your vehicle.
Important Documents To Keep On You
Legally, you are required to keep four crucial documents in or on your car at all times. These are your inspection sticker, license, proof of insurance, and registration.
Now, you may ask how a sticker counts as a document, but this sticker is extremely important. Having an inspection sticker shows that your car has seen an inspection within the past year or two years, depending on which sticker you have. However, Baton Rouge is one of the few locations in Louisiana that requires an

"enhanced" vehicle inspection

, which includes an emissions test. So within Baton Rouge, inspections should be carried out yearly. It's for the safety of everyone.

Your drivers' license also counts as an important document. No matter if you leave it in your wallet or keep it in your car, you should always have it when driving. But, if you're the kind of person who tends to lose things, there might be a good alternative to your standard license! Thanks to Act 625 of the 2016 season, approved digital licenses are legal in the state of Louisiana. Grab yours with

LA Wallet

. But be warned—other states may not accept this, so you should be aware of the laws before you travel out of state.

It's standard for your insurance company to send you two separate insurance cards. One should be kept on your person and the other inside your car. However, it is

legal within 49 states

to show electronic proof of insurance. Depending on your provider, you can acquire this on their mobile app or download it from their website. Don't be caught without your insurance!

Lastly, there's your registration. This document proves that the car belongs to you, or a guardian if you're young. It's illegal to drive a car without one, so be sure to tuck this in your glove compartment.
Keep these three big documents on you and stay safe on the roads! Also, if you need a new or used vehicle, take a look at our selection and find great Subaru deals in Baton Rouge.
Get Your Own Great Subaru Deals In Baton Rouge
Don't miss out on great deals on Subarus in Baton Rouge! Call Subaru of Baton Rouge at 877-843-2180 and ask us about our current deals. Or if you have questions about our dealership, send us a message online. We're looking forward to helping you find the Subaru of your dreams.