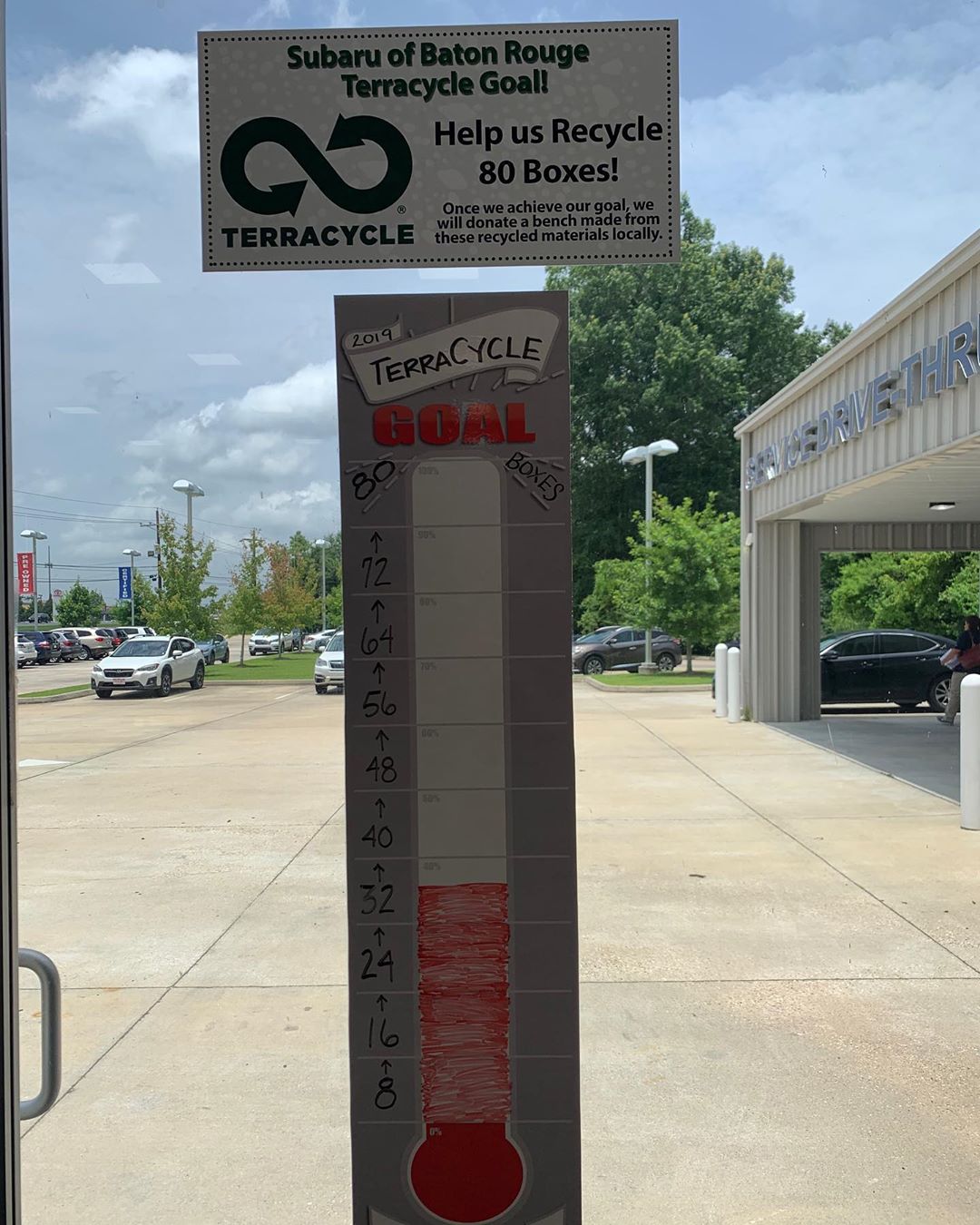 No matter the time of year, it's always a great time to give back to the Earth. And this year we're happy to share that we're teaming up with TerraCycle to offer our customers a better way to recycle. Even if you've never shopped with us before, we encourage you to come in and do your part to save the planet with Subaru of Baton Rouge. Who knows? You may even drive home in a new car!
What Is TerraCycle?
So what IS TerraCycle? Well, we all know recycling is good for the planet, but some things are just un-recyclable… right?
Or so we thought. TerraCycle is working on eliminating the idea of waste caused from "non-recyclable" items. Specifically, TerraCycle develops resources to recycle those items. While some things are found to be un-recyclable, TerraCycle creates solutions. For example, gum, dirty diapers, and even cigarettes have been recycled. We're more than happy to have them helping out Subaru of Baton Rouge this year. Find out more about how we're collaborating with TerraCycle this year—and see how you can help out too!
Subaru Loves The Earth Event
If you've kept up with our blog, you know that giving back to the community is extremely important to us. But as spring is in full swing, it's time for our Subaru Loves the Earth event!
At Subaru, we do everything we can to reduce waste and save resources for future generations. We do this in many ways, such as manufacturing all Subaru products in zero-landfill production plants and partnering with great programs like TerraCycle.
But how does it work? Well, it's simple. All you have to do is stop by Subaru of Baton Rouge and drop off your recyclables into their easy to use Zero Waste boxes. And the recycling possibilities are endless! Snack wrappers, creamer cups, coffee capsules, and more. Want to know more? Feel free to give us a call to see what our boxes accept. We'll be taking these materials, making furniture with them, and then donating them to the community.
For the Subaru Loves the Earth event, we're also partnering with the following groups:
Find out more about the Subaru Loves the Earth Initiative and see how you can help! With your help we can create a better tomorrow.
Recycle Easier With Subaru of Baton Rouge
Let's all do our part for the Earth this April as a part of the
Subaru Loves The Earth
event! Make sure you stop by Subaru and donate your hard to recycle items in our convenient bins. If you have any questions about this process, feel free to give us a call at 877-843-2180 or
send us a message online
. We're happy to help you however we can. And don't forget—Earth Day is April 22nd!