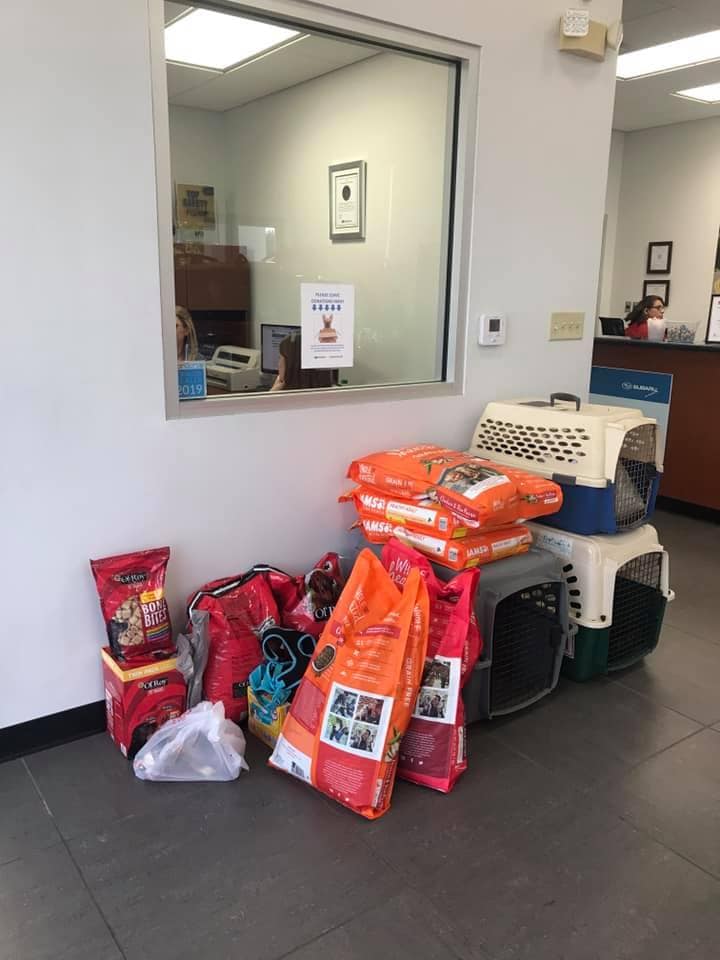 Did you know that National #MakeADogsDay is October 22? Never heard of it? Well, that's because Subaru is proud to establish this first-ever national holiday in honor of the Subaru Loves Pets initiative. You know them, you love them, they're part of your family—pets! For the entire month of October, every dealership is doing its part to give to pets and animals in need. Find out more about our Subaru Loves Pets initiative and see how we're doing our part. Who knows? You may be able to help out too!
Help On A National Scale
Subaru is doing its part on a national and local scale in the month of October to help animals in need. Currently, there are two big organizations that we partner with:
ASPCA

: The American Society for the Prevention of Cruelty to Animals® is one of the largest humane societies in the world. Founded on the belief that animals deserve kind and respectful treatment, they are a privately funded non-profit that has more than two million supporters across the U.S. Because of the ASPCA, Subaru was able to help more than 50,000 animals across the nation. Since 2008, Subaru has donated nearly $22 million to the ASPCA and we aim for even more in the future!

Center for Pet Safety

: As a registered 501(c)(3) non-profit, CPS is dedicated to aiding consumer and companion animal safety through their research and advocacy. Through their studies, they aim to create top-tier products and conditions that pets can thrive in. Since we care about the safety of the families and their pets, Subaru has sponsored two separate studies conducted by the Center for Pet Safety.
And this is just the work we do on a national level. Locally, every dealership does their part collecting and donating, so what is Subaru of Baton Rouge doing? The answer is: as much as we can!
Our Local Work
Subaru of Baton Rouge is doing our own part to help out local pets in need! For the month of October, we're donating Shelter Kits and New Pet Owner Kits to local shelters in the BR area. If you're getting a pet soon, you might be a recipient of one of these kits.
Additionally, we'll be collecting pet items for these shelters. So you can also do your part and donate a new toy for an animal in need. Stop by Subaru of Baton Rouge and see what you can do for these animals.
Looking To Buy A Subaru In Lafayette?
If you're looking to buy a Subaru in Lafayette, Baton Rouge, or the surrounding areas—Subaru of Baton Rouge is your dealership. If you have questions about our vehicles or about our Loves Pets event, feel free to give us a call at 877-843-2180. One of our talented sales team will be able to tell you anything you want to know at the drop of a hat. On the other hand, if online communication is more your style
contact us online
! Let's go out and make EVERY day this month #MakeADogsDay.