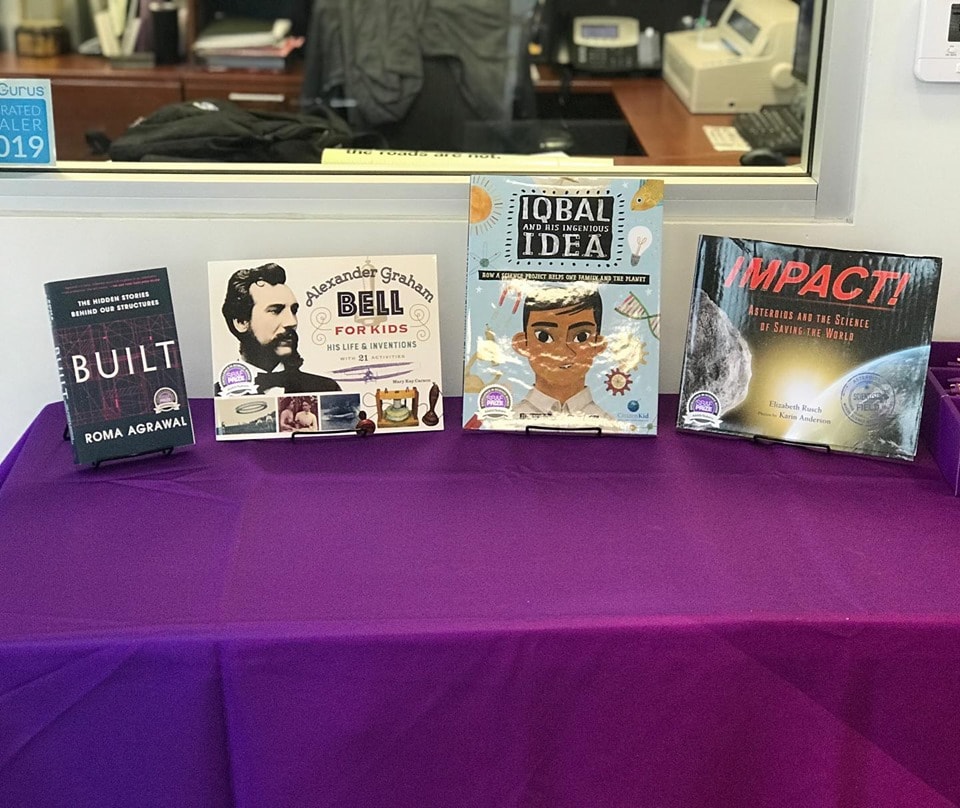 Following the success of our Subaru Loves To Care event in June, Subaru dealerships across the nation are engaging in the Subaru Loves Learning Initiative this month. The Loves Learning Initiative focuses on educating the future innovators of America by donating award-winning science books to schools in communities across the nation. Keep reading to learn how we're doing our part on a national and local level!
What is the Subaru Loves Learning Event?
All Subaru dealerships across the nation are doing their part in making the world a better place through meaningful partnerships with exceptional organizations. We have provided a small snapshot of the organizations we are working with through our Subaru Loves Learning Initiative below.
The American Association for the Advancement of Science (AAAS) is one such organization that we've partnered with on a national level. For four years, Subaru has partnered with AAAS through the Loves Learning Initiative to donate over 277,600 science books to schools across the country. As an official source on the latest in science, the AAAS works to advance science, engineering, and innovation throughout the world. Their programs provide exciting opportunities to help cultivate career paths in the fields of science, technology, engineering, and mathematics.
Another group we've partnered with on a national level is the Saturday Academy in their Girls Engage Technology (GET) program. The GET program's purpose is to bring workshops to girls and spark their interest in science and computer programming. Women have historically been underrepresented in these fields, and so we are doing our part to help bridge the gap to further innovation in these challenging yet exciting fields.
Everyone deserves to have an education that helps propel them achieve their dreams. That's why Subaru has partnered with Teach For America to spread educational equity. By recruiting and developing teachers in low-income areas, we advocate for a brighter tomorrow. In the past, we did our part in Teach For America's efforts to expand educational opportunity for more than 750,000 children in the United States.
There's an app for that! Namely, Google Expeditions, which is an immersive education app that brings virtual and augmented reality tours right to the classroom. By bringing students to places school buses cannot, Google Expeditions has helped over 11 million students worldwide. Subaru does our part by using specially equipped vehicles to send the Expeditions kits to classrooms, and by working to develop journeys covering topics such as zero-landfill manufacturing and sustainability.
These are only a few causes we a part in this month. You can always stop by our dealership to learn how YOU can help.
How Subaru Of Baton Rouge Is Helping
Every action, small and large, makes a difference in our community. That is why we have contributed to the Loves Learning Initiative by collecting school supplies for the students of Cedarcrest-Southmoor Elementary. Help us reach our goal by dropping by our dealership and donating school supplies for the upcoming semester. Let's reach our goal by the end of the month! The Loves Learning Initiative is only a small part of our Love Promise, which inspires us to show love and respect to those we interact with to make the world a better place for all.
Do Your Part In The Subaru Loves Learning Event
Want to know more about the Subaru Loves Learning event? If so, please feel free to contact us online or call us at 877-843-2180. Let's all do our part and help out students and teachers in need. Donate today for a better tomorrow!